Solutions to your foot problems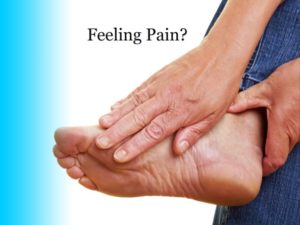 Erhard's Orthopedics  is here to help
Custom made Orthotics are the answer to many foot related problems. They support your foot right where you need it.
 We also modify your shoes to your needs with rocker-soles, build-ups and special changes to the soles and heels…
We manufacture custom made orthopedic shoes and lower limb braces.
And the nice thing: we do it all here in our store in Kelowna.
Our orthopedics store can help you with
leg length discrepancies
metatarsal pain
plantar fasciitis
bunions
flat feet
correction of pronation/ supination
hallux rigidus
dropped foot
stroke related foot problems
dealing with amputation aftermath
dealing with paralysis of various kinds
achillis problems
diabetic and arthritic foot problems
knee problems      … and too many more to mention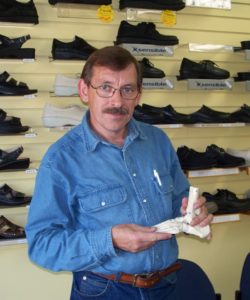 Erhard Marenbach holds the German "Meisterbrief"
as Orthopedic Shoemaker ( Pedorthist).
This guarantees you the highest standard
of European training for our profession.
Let his over 35 years of experience work for you.
           Orthopedic services offered: 
 Serving the Okanagan Valley since 1999.
 Doctor recommended.
Passionate about what we do – nothing is more rewarding than customers telling you about their re-gained mobility. Many people who have come through our door have been elsewhere without getting any relief. In most case we can help to greatly reduce or even eliminate pain.
We are located  at #2-1551 Sutherland Avenue , Kelowna , BC, V1Y 9M9
The business hours are: Tuesday – Friday   9 A.M.- 5 P.M.  Saturday  9 A.M.- 4 P.M.  Sunday/Monday closed. ON HOLIDAYS NOW  Back to serve you  August 24, 2017
Please call for an appointment, if you feel you need to see Erhard for a consultation or an adjustment.